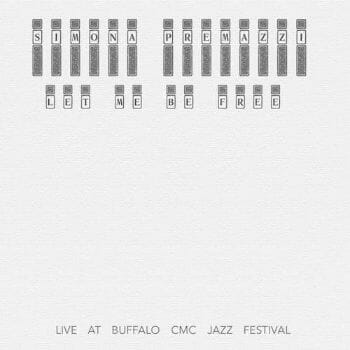 SIMONA PREMAZZI
"LET ME BE FREE"
Simona Premazzi
Piano
1. Rumination on Peace 09:31
2. Rumination on All Blues 08:14
"Let Me Be Free" tribute to Cecil Taylor – Live at Buffalo CMC Jazz Festival. Simona Premazzi piano.
"Premazzi, originally from Milan, Italy and now residing in New York City, got things underway with a magnificent solo virtuoso performance. Taking eloquent improvisational playing to another level as she rolled into Miles Davis's classic "All Blues." – Jazz in Buffalo concert review
Released January 21, 2019
Recorded live at Buffalo CMC Jazz Festival on July 26, 2018.
Recorded by Bill Sack at Hallwalls Contemporary Arts Center.
Mixed and mastered by Walter Fischbacher, Brooklyn, NY.
Copyrights © | All rights reserved
SIMONA PREMAZZI
"OUTSPOKEN"
Musicians
Simona Premazzi
piano
Dayna Stephens
tenor and soprano saxophones
Joe Martin
bass
Nasheet Waits
drums
Guests
Jeremy Pelt trumpet on track 4
Sara Serpa vocals on track 5
1. Euterpe's Dance (Trio) 3:55
2. Premaxity 8:35
3. Up On A. Hill 7:01
4. Peltlude 5:52
5. It Is Here 3:14
6. Digression 6:25
7. Blakonian Groove 4:42
8. Lush Life 3:36
9. Later Ago 7:13
10. Euterpe's Dance (Duo) 2:01
Released July 14, 2017
All compositions by Simona Premazzi (ASCAP – EdnaMusic Publishing), except "Blakonian Groove" by Dayna Stephens (ASCAP), "Lush Life" by Billy Strayhorn (ASCAP), "It Is Here" lyrics from homonym Harold Pinter's poem.
Recorded on April 7th, 2016 at Sear Sound Studios, New York City.
Recorded and mixed by James Farber at Sear Sound Studio.
Mastered by Nate Wood at Kerseboom Mastering.
Copyrights © | All rights reserved
SIMONA PREMAZZI
"THE LUCID DREAMER"
Musicians
Simona Premazzi piano
Melissa Aldana tenor saxophone on tracks 2, 3, 4, 5, 10
Ameen Saleem bass
Jochen Rueckert drums
Greg Osby soprano saxophone on track 6, alto sax on track 7
Released October 25, 2013
01. Love Is Not All 3:40
02. One For Hunter S. 7:17
03. Illusions 6:41
04. Simona's Moods 8:36
05. Nude In A Landscape 6:22
06. The Lucid Dreamer 6:56
07. Optics [Premazzi, Ricciardi] 5:39
08. Trinkle Tinkle [T. Monk] 5:17
09. Piano Invention #3 2:35
10. Free Fall [M. Aldana] 5.41
11. Illusions [Trio Version] 5:09
PRESS RELEASE
All compositions written by Simona Premazzi except for track 7 by Simona Premazzi and Alice Ricciardi, track 8 by Thelonious Monk, track 10 by Melissa Aldana. "Love Is Not All" poem by Edna St. Vincent Millay. One For Hunter S. was composed in dedication to Hunter S. Thompson.
Recorded on December 16 and 17, 2012 by Tom Tedesco at Tedesco Studios, Paramus, N.J. Mixed and mastered on June 2013 by Liberty Ellman at 4DS Studios, Brooklyn, N.Y.
Cover Design by Riccardo Gola.
Copyrights © | All rights reserved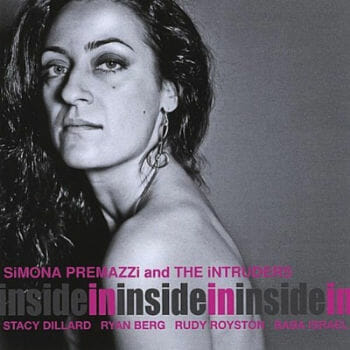 SIMONA PREMAZZI AND THE INTRUDERS "INSIDE IN"
Musicians
Simona Premazzi
piano, nord electro, spoken words and vocals [track 10]
Stacy Dillard
tenor saxophone
Ryan Berg
acoustic and electric bass
Rudy Royston
drums
Baba Israel
Mcee [track 6 and 10]
01 Jardin Le Sonn 7:11
02 Moving Is The Thing 8:21
03 Blue Moon [Rodgers-Hart] 8:46
04 The Words Not Said 4:29
05 Brazil [Ari Barroso] 6:58
06 Looking For An Exit 7:05
07 Exit Strategy 6:14
08 Humph 5:39
09 D.D.I.B. 6:05
10 Your Smell 4:21
Released July, 2010
All compositions written by Simona Premazzi except as indicated.
Recorded at Michael Brorby studio, Brooklyn NY on October 29-30, 2008.
Mixed and mastered by Michael Perez-Cizneros.
Copyrights © | All rights reserved
SIMONA PREMAZZI
"LOOKING FOR AN EXIT"
Musicians
Simona Premazzi
piano
Joe Sanders
bass
Ari Hoenig
drums
01. Smokersion 8:39
02. Autumn Leaves [Kosma – Mercer] 5:50
03. Four O'Clock 7:32
04. Just One Of Those Things [Cole Porter] 3:44
05. Ale's Dog 5:10
06. Prayer For Robert 5:12
07. Junkie Paper Dragon 4:36
08. B.R.A.D. 5:33
09. But Not For Me [George Gershwin] 6:55
10. Looking For An Exit 4:30
Released January 1, 2007
Recorded by Peter Karl at Peter Karl studios in Brooklyn NY on Dec 30 2005 & Dec 31 2005. Mixed by Peter Karl at Perter Karl Studio in Brooklyn NY on Jan 16 2006 & Jan 17 2006.
All compositions by Simona Premazzi except as indicated.
Copyrights © | All rights reserved
SIMONA PREMAZZI
"SOUND SCAPE SS18"
Musicians
Simona Premazzi
piano
Clovis Nicolas
bass
Jochen Rueckert
drums
1. Soberlicious 4:58
2. Amrita 5:18
3. Light At Dawn 3:50
4. Mellow Reich 4:41
5. Secret Garden 5:44
6. Afternoon 4:45
7. No One Like You 6:55
8. Bizetziac 4:53
9. Sunday Mist 4:00
10. The False Goodbye 4:53
11. Sunset Waltz 4:06
Released January 1, 2020
In September 2017 I have been commissioned by a high end fashion company to put together a trio album of brand new compositions, for their show during Milan Fashion Week. This is a collection of originals that I created in a week's notice, from writing the music to recording it in the studio a few days later.
Bandmates Clovis Nicolas on bass and Jochen Rueckert on drums contributed with their mastery to make this musical experience a special one.
All compositions by Simona Premazzi ASCAP EdnaMusic publishing.
Recorded on September 15, 2017 at Big Orange Sheep Studios, Brooklyn, NY.
Recorded by Christopher Benham sound engineer. Mixed and Mastered by Davide
Copyrights © | All rights reserved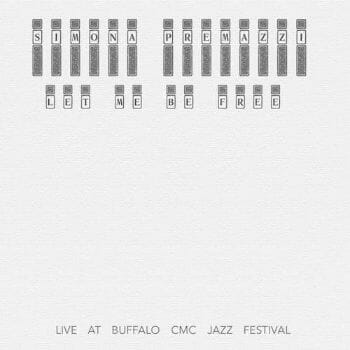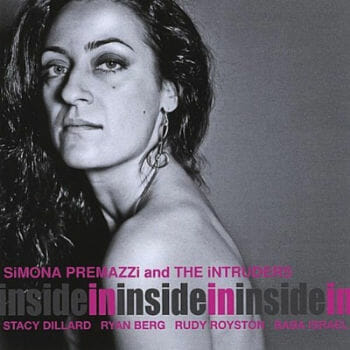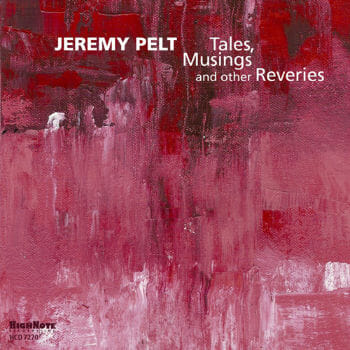 Tales, Musings and other Reveries
"Her composing style stays modern without ever being airless and swing-deficient, open without getting lost in harmony and sentimentality. And her soloing is special." [Ben Ratliff – New York Times]
New York based pianist Simona Premazzi has developed an impressive body of work as a composer and bandleader. Originally from Italy, Premazzi hails from a small town in the outskirts of Milano, where she began playing piano at age 8 and a half. A gifted musician, Simona is a graduate of the conservatory of music in Udine. She followed up her studies in Milano, by enrolling in the International Academy of Jazz Music and CPM music school, studying with two of Italy's formidable jazz masters, Massimo Colombo and Franco D'Andrea.
As a student she became a member of two of the Academy's most interesting bands – the Mingus Fingers Septet, of course focusing on the music of Charles Mingus, followed by a four year stint with Enrico Intra's Big Band, touring across Italy and playing along side internationally recognized musicians including Markus Stockhausen, David Raksin, Franco Cerri, James Newton, Tiziana Ghiglioni, Dave Liebman, Eddie Daniels, Enrico Rava, Paolo Fresu and many others.
© Chirs Drukker Photography
at Birdland Jazz Club in New York
Since moving to New York in 2004, she has earned recognition for her improvisational work and skillful approach as a composer, with an unmistakable style and depth that comes across in every one of her compositions. She has shown herself to be an accomplished bandleader and much sought after collaborative partner on other artists' musical projects. Premazzi performed in all major New York jazz venues including the historic and prestigious Village Vanguard, jazz festivals around the US and abroad. Highlights of her musical path include a few years collaboration with Greg Osby 4 and with Jeremy Pelt 5et, sharing international stages with jazz masters Victor Lewis, Billy Drummond, Ben Allison and others.
"Premazzi, a wickedly clever soloist with a very original viewpoint." [Frank Alkier – DownBeat Magazine]
Among the many, she has performed, toured and/or recorded with: Jeremy Pelt, Greg Osby, Dayna Stephens, Mark Shim, Tineke Postma, Ben Monder, Melissa Aldana, Seamus Blake, Wayne Escoffery, J.D. Allen, Billy Drummond, Victor Lewis, Ari Hoenig, Nasheet Waits, and many more fine artists.
Simona has released several CDs as a leader. "Outspoken" (PRE) 2017, received stellar reviews by The New York Times and The Los Angeles Times, the DownBeat Magazine gave it 4 stars and selected it among the best albums of 2017. "Outspoken" features her quartet with long time collaborator saxophonist Dayna Stephens, bassist Joe Martin, drummer Nasheet Waits, guest trumpeter and producer Jeremy Pelt and guest vocalist Sara Serpa.
"Ms. Premazzi's star is on the rise, as all of Outspoken attests." [The New York Times]
"The Lucid Dreamer" (Inner Circle Music) 2013, highly reviewed on The New York Times by Ben Ratliff, features multi awarded tenor saxophonist Melissa Aldana, bassist Ameen Saleem, drummer Jochen Rueckert and special guest Greg Osby on alto and soprano saxophones. Her debut album, "Looking For An Exit" (PRE) 2007, a trio with Ari Hoenig on drums and Joe Sanders on bass, was listed among the best trio albums between 2004 and 2008 by the prestigious Japanese magazine, Jazz Hihyo. Her highly acclaimed second album "Inside In" (PRE) 2010, on which Simona expands her approach to also spoken words and keyboard sounds, features her band, "The Intruders" with Stacy Dillard on tenor saxophone, bassist Ryan Berg, drummer Rudy Royston and MC rapper Baba Israel. "The Intruders" at times expanded to a larger ensemble hosting in rotation other musicians as tenor saxophonists Wayne Escoffery and Dayna Stephens, and trumpeter Josh Evans.
"A fearless modernist composer and improviser with a deeply romantic lyricism at her core, Simona Premazzi is one of the most fascinating and creative pianists in New York today." [Hot House Jazz Magazine]
at Disney Music Hall in Los Angeles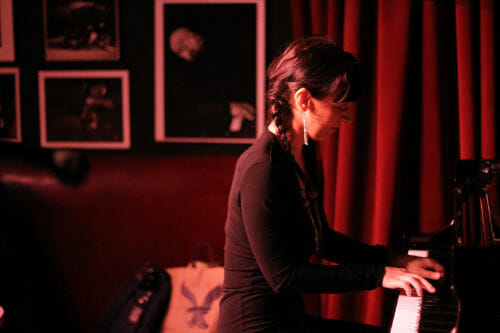 at Village Vanguard in New York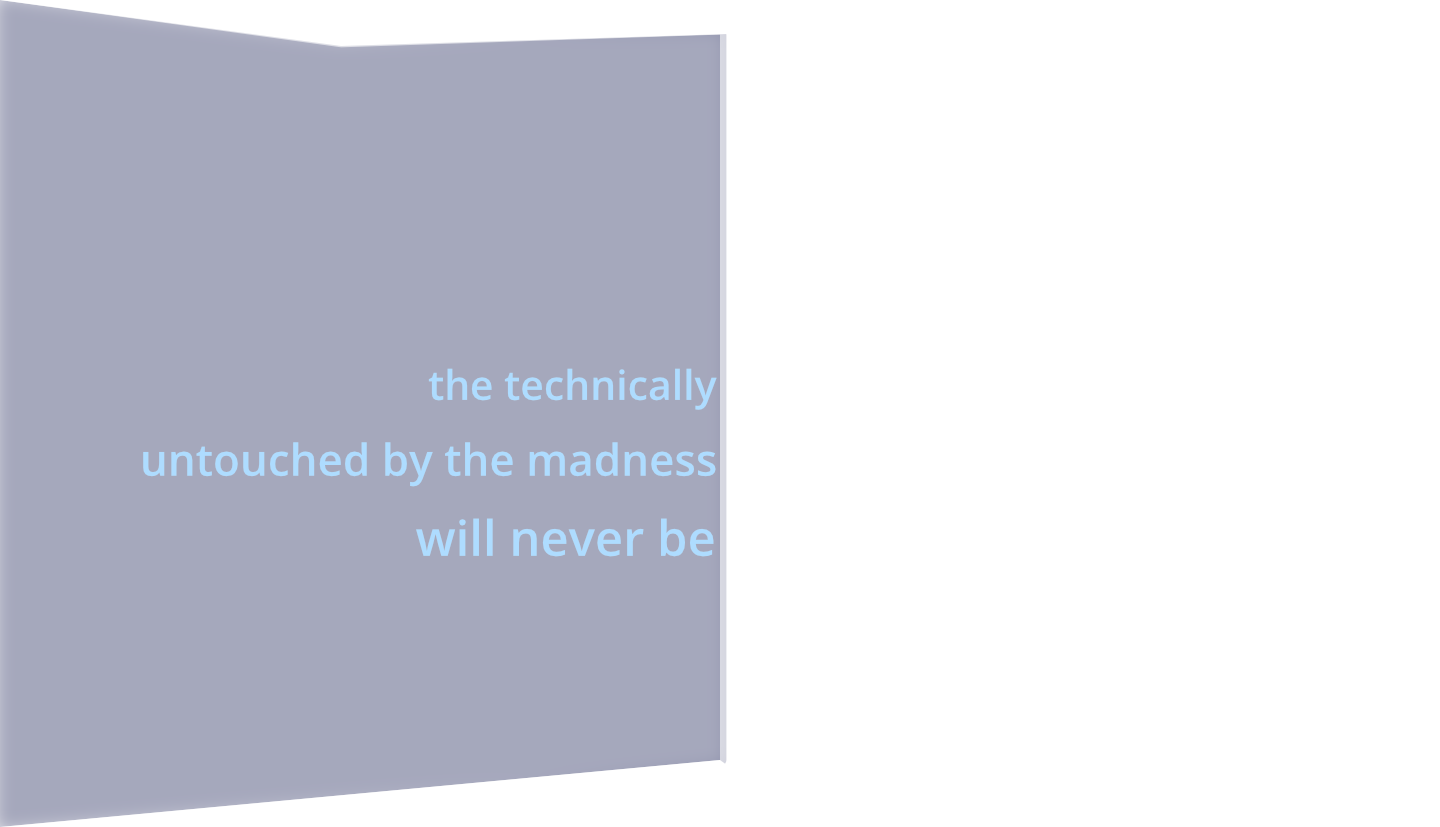 All my original compositions that have been recorded are here for you to purchase. Click on each album to find the charts. Have fun with them and play your own version of the tunes. These charts are all in concert key and will download in PDF format.